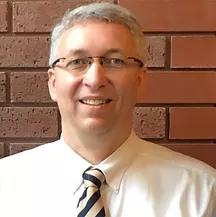 Dr. Hales
Dentist
After graduating from the Indiana University School of Dentistry, Dr. Hales continued his education with expert clinicians such as The Bicon Institute for Implants in Boston and with Dr. Victor Sendax of Manhattan, NY. He has also taken multiple esthetic courses for veneers. Dr. Hales is an active member of many state and national dental associations, including AZDA and the ADA. Dr Hales truly cares about his patients. He is dedicated to providing the best service he can.
Cynthia
Practice Manager
Cynthia started working here in 2007 and has been with us since. She is our office manager and insurance coordinator. She keeps everyone on track. We are all fortunate to have her.
Maribel
Receptionist
Maribel is our receptionist. Her official title is Director of First Impressions ;) She recently came to work for us in November. She provides front support, customer service, and in the back as needed. We all absolutely love her.
Cyndi
Hygienist
Cyndi started school in Brevard Community College, which is now Florida Eastern State College. She started as a dental assistant, Graduating in 1998. She went back to become a hygienist, graduating in 2006. Upon arriving in Arizona, attended Phoenix College to get her Anesthesia License in 2012. She will do everything in her power to help her patients feel comfortable and happy. She is effective and gives your teeth the best professional cleaning.
Marina
Dental Assistant
Marina started work as an intern, but we loved her so much we had to keep her. She graduated from Pima Medical Institution in November of 2016.
Grace
Dental Assistant
Grace came to us in August of 2018 as an extern, but her contagious smile and warm personality left us with the inability to let her go.